Make your bathroom shine with our guide to cleaning tiles and grout
Quick and easy ways to clean tiles and grout
With bathroom tiles, the difference between dreary and glittering often is down to the grout that is used in between them. With grout being extremely porous, it absorbs any grease, grime or spills that it comes into contact with. Whilst the culprit can differ, from mildew to soap scum, you don't have to worry about needing a range of cleaning solutions for each scenario to get your tiles and grout sparkling again. Here are some simple, effective cleaning routines to help your ceramic and porcelain wall and floor tiles look their best!
Make your bathroom shine with our guide to cleaning tiles and grout
Ceramic and porcelain tiles are easy to clean with most cleaning products. However, they can be damaged by acids such as lemon and vinegar, as well as abrasive cleaning cloths, so double-check the products you are using before you get started.
Before cleaning bathroom tiles we'd recommend running a hot shower for a couple of minutes to open up the pores of materials of your tiles. This will allow you to reach more of the dirt and get a cleaner finish.
How to Clean Bathroom Tiles
To clean your bathroom tiles effectively avoid harsh chemicals, instead consider using natural ingredient cleaners where you can. The majority of ceramic and porcelain tiles are pre-sealed during the manufacturing process, making them easier to clean. Just simply use a PH neutral cleaner to wipe the surface clean.
Cleaning Your Bathroom Tiles Naturally
By cleaning your bathroom tiles regularly, it will make using natural cleaning products easier, as they can often be less tough than alternative chemical or solvent-based products. We recommend using vinegar, by simply mixing a 50:50 diluted solution using water and white vinegar in a spray bottle and then spraying directly onto the surface, making sure to buff it dry to avoid leaving any streaks.
If you have textured tiles, using a clean, wet toothbrush can help clean those tighter areas to get rid of any limescale and grime. If you require something a little tougher, baking soda is a great option as it acts like a paste, mix 3 cups of baking soda with 1 cup of warm water, and just mix together. This substance can also be used to clean the surrounding grout.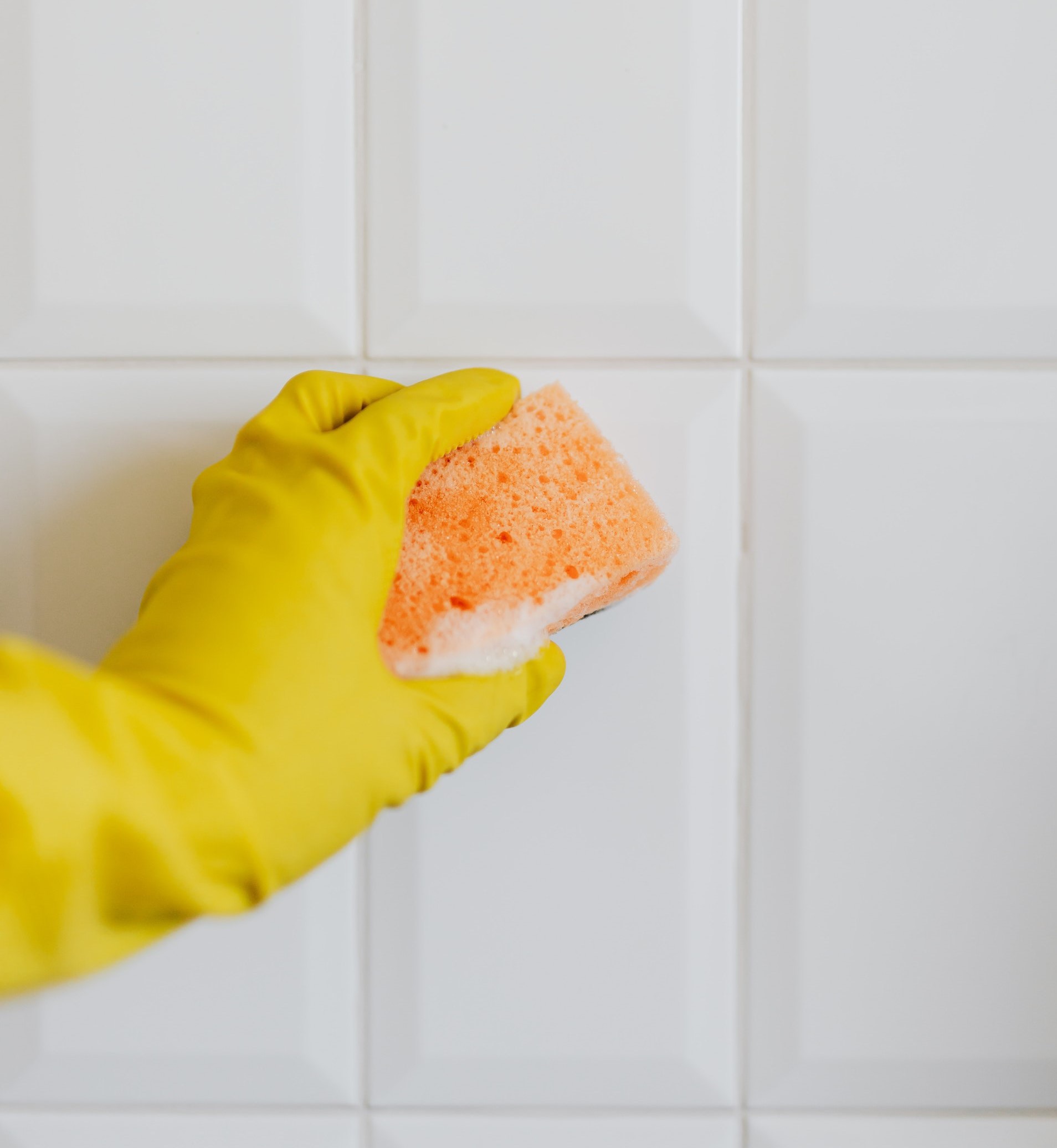 Cleaning Bathroom Tile Grout
As discussed earlier, grout is very absorbent and open to stains, whilst sealing your grout prevents water and dirt penetration. Vigorous scrubbing can damage your grout so clean with caution. Whilst using baking soda is most often effective for both tiles and grout, using a toothbrush or a scrubbing brush can be used in a circular motion with warm water to tackle stubborn stains. 
Buy Tiles Online
Looking to upgrade your bathroom tiles? Buy tiles online with us here. Whether it is marble, textured, or the latest interior design trends, we are sure to have the tiles to suit your requirements.
Comments (0)
No comments at this moment