Step up your showering space with quality bathroom tile ideas!
New year new bathroom? Let's discuss some of 2022's hottest bathroom tiling trends, likely to transform your bathroom and make your guests ask "where did you get those tiles?".
We stock a large range of both bathroom wall tiles and bathroom floor tiles in a variety of designs and styles to suit every bathroom.
Feeling blue?
Colour is often a daunting thought in the bathroom, many prefer to keep the space a clean, safe white. But why not be daring?
Blue tiles have been an upward trend over recent years, with the colour always being related to relaxation and a sense of calmness - probably the reason it's becoming so popular in bathrooms. Blue tiles can be a gorgeous way to refresh some life into your bathroom whilst playing it relatively safely. We have a large range of blue wall tiles and floor tiles to choose from, all different styles, sizes and shades.
The Soho Blue tiles can be used on both floors and walls, making them versatile for all needs. They have a glossy finish adding an element of luxury to your bathroom and are made of quality porcelain. Another very different style are the Verona Lilypad Blue tiles with the hexagon style also on-trend in 2022 these tiles are sure to be a hit and pump that modern aesthetic into your space with their geometric funky design and matt finish. 
Verona Anderley
If blue is not your style and is perhaps too daring, then our selection of dark grey bathroom tiles could be the answer. With a cool, sleek look grey this collection can transform any bathroom, giving it a fresh and contemporary finish. The Verona Anderley dark grey tiles are available in matt and polished they are a perfect way to modernise any space. 
Creating that natural look
In 2021 we saw trends of adding wooden and natural elements to your bathroom, having a more natural effect in the bathroom by creating a zen feel for your safe space. Well good news, wood is still in, great news if you decorated last year! If not,  simply add wooden elements and more natural or neutral colours to fit the trend perfectly.
Our wood effect bathroom tiles in the style Colico Marrone are the perfect shade of neutral brown. Actually made of porcelain, they are easy to clean and their 15 x 100cm size makes them highly versatile. We also have the Colico in a variety of colours that may suit your existing decor, such as the Colico Tortora which is more of a washed grey-brown colour and Colico Noce which is more of a deep brown. Something that would accompany the more natural-looking style well is adding more plants into the space and literally breathing life into your bathroom to make it feel like your very own sanctuary.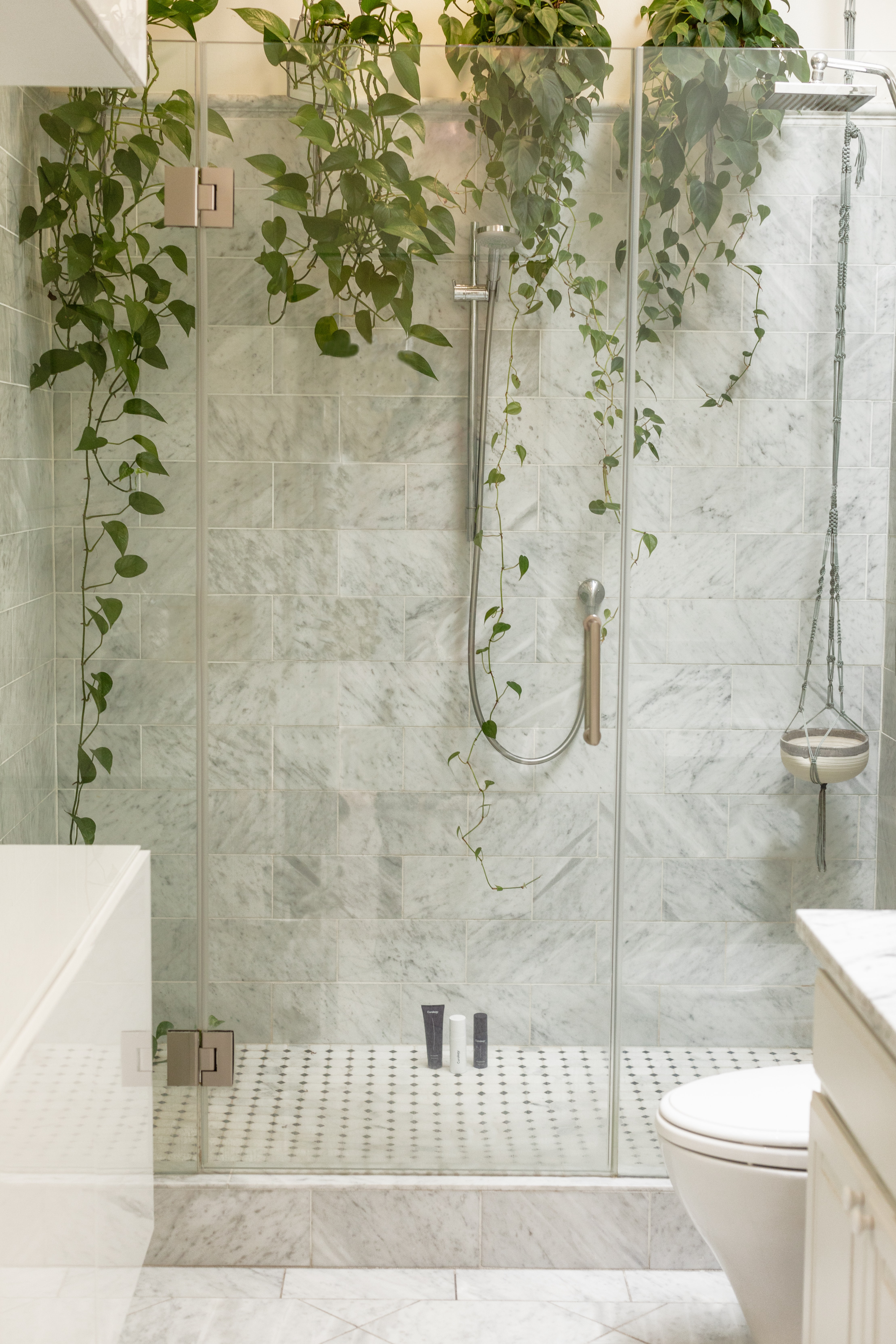 These are just some of the ways in which you can update your bathroom to be on-trend for 2022. Shop our full range of Bathroom Tiles here.